Over the past few months, I've enjoyed the challenge of working with a physical product: face masks.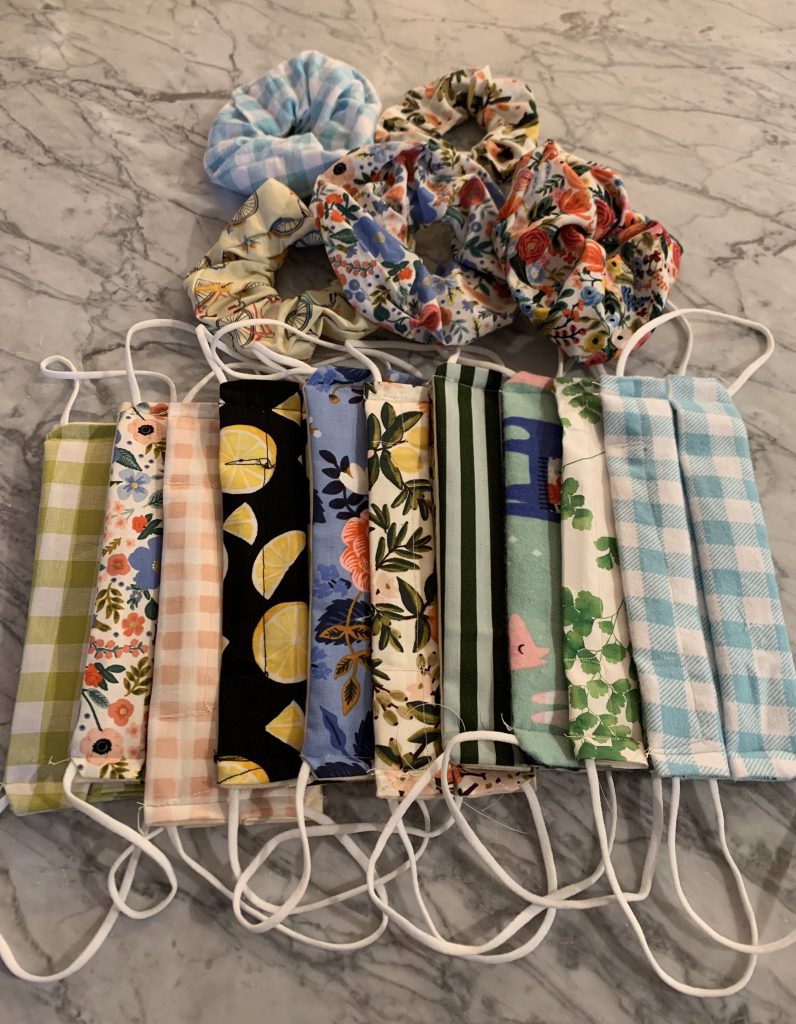 A couple of people have asked me for my pattern and supplies, so here you go! I've included dimensions for child-sized masks, too.
According to a study cited by the Boston Globe, a well-fitting cotton/flannel mask can filter as well as an N95, so I've been making mine from a cotton/flannel combination. Sometimes the flannel is the liner, sometimes cotton.
Notes for children:
My daughter prefers cotton liner/flannel outside.
Cut the nose bridges in half for child-sized masks.
Suppliers: